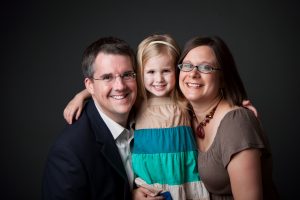 "No, I don't want you to take me on my first day. I want to ride the bus!"
That wasn't what my daughter said to me last week before going off to Kindergarten. That's what I told my mom when I started Kindergarten back in the 70's.
Bailey's question was, "Daddy, what will we do in Kindergarten?"
She reached a big milestone last week when she started school just a few blocks from our house. It's hard to believe she's already old enough. As a parent, I want to prepare her for what's ahead. But providing school supplies, a lunch box, new clothes, etc. was only part of getting her ready for what's ahead. How do we get her ready to face new people and new challenges she's never experienced before? One of the things Michelle and I did was tell her what we remembered from Kindergarten (all those years ago!) and tried to help her picture what to expect.
As parents, we do our best to prepare our kids for Kindergarten and other new life stages as they're growing up. But how well have we prepared our kids to deal with our aging or death? Will our plan make it easier and less stressful for our family when the time comes? Or will it leave them feeling stressed, anxious and underprepared? The choice is yours to make, but you don't have to create a plan on your own. Everyday we help people develop comprehensive estate plans that anticipate any issues that may come up. It's all we do everyday. Give us a call at 217-726-9200 to set up an appointment, attend one of our FREE workshops or sign up for our weekly e-newsletter to learn more.